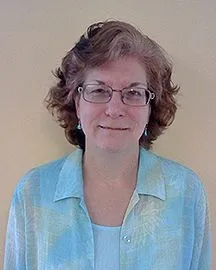 Teresa Reichart-Vernon MSW, LSCSW
Founder of LifeSource Counseling & Neurofeedback Services
Teresa Reichart-Vernon LSCSW, LLC
Certified Basic NeurOptimal Trainer in Dynamical Neurofeedback
913-207-7674
Teresa has over 30 years of experience of helping persons overcome depression, anxiety, stress, grieving, and emotional pain related to life transitions. You can expect her genuine interest in you and your unique life situation. She will assist you in setting attainable goals and learning coping skills that will work for you. Her unique therapeutic style of supportive and cognitive techniques and exercises will help you achieve your goal of emotional well-being.
Don't wait any longer to get the help that could turn your life around.
She graduated from Baker University in 1981 with a Bachelor in Sociology & Psychology. She received her Master of Social Work from the University of Kansas in 1986. She has worked in a variety of clinical settings to include Geriatric Community Mental Health, Psychiatric Hospital Inpatient & Outpatient, Mobile Assessments in ER, ICU & Med-Surg in Community Hospitals, Nursing Homes, Emergency Assistance & Hospice. She received her Basic Certification in NeurOptimal Dynamical Neurofeedback in 2013. She is licensed as an independent Psychotherapist in the states of Kansas and Missouri. She specializes in Geriatric Mental Health and Neurofeedback. While she does not advertise herself as a Christian Counselor, she is well-grounded in Christian & Spiritual philosophies if that is what a client is seeking.
---
---
Jacqueline Hogan, LSCSW , RPT
(913) 284-7085
Jackie is a Licensed Clinical Social Worker (LSCSW) possessing credentials in both Kansas and Missouri. She is a certified Substance Abuse Professional (SAP) and a Registered Play Therapist. She brings over 17 years of counseling experience to the practice. She utilizes her adept clinical counseling knowledge to offer clients a unique perspective of problem solving.
Professional History
Prior to private practice, she served in several diverse and highly challenging environments as a Clinical Case Manager, Mental Health Specialist, Workshop Facilitator, Consultant and Family Support Advocate. She has provided extensive counseling to individuals of all ages and backgrounds, groups and families.
Clinical Experience and Areas of Expertise
Her clinical experience includes outpatient behavioral health settings, treatment and counseling agencies, at-risk adolescent group homes, residential facilities, early head start, special needs preschool and private practice. Her clients range from expecting mothers, children/youth in state custody, women & children who have been abused and victimized as well as children/families coping with a diagnosed developmental disorder. Jacqueline's areas of focus and expertise includes: Depression, Anxiety, Bipolar Mood Disorder, Post-Traumatic Stress Disorder and Life Coaching.
Educational Background
She recieved a Master in Social Work from The University of Kansas and a Bachelor degree in Psychology from Wichita State University. She continues to enhance her expertise and clinical skills by frequently attending continuing education workshops and Biblical education programs to enhance her ability to counsel from a Christian perspective.
http://www.therapistinkansas.c...
http://www.psychologytoday.com
---
Justin J. Bastin, LCMFT, LMAC
Marriage & Family Therapist
816-343-8452
Through Counseling, issues within the family, couple, and the individual are addressed and people learn to recapture their happiness that seems to have been lost. Counseling is an investment in yourself and your future.
Justin has over 7 years of experience as a Licensed Clinical Marriage & Family Therapist & a Licensed Master Addiction Counselor. Justin has been working with individuals, adolescents, and families through their traumas and mental illness. Justin finds himself passionate about families and working with families to support the positive changes made in everyone's life.
Justin received his Bachelor degree from Kansas State in 2010 & his Master degree from Friends University in 2012. He has worked in Foster Care, Addictions & Employer Assistance Programs.
---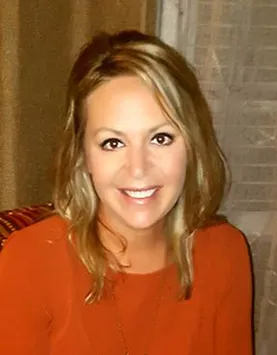 Angela Dunn, MSW, LSCSW, LCSW
Individual and Family Therapist
(913) 904-8868
Angela has over 10 years of experience providing therapy. Her experience includes working with children, teenagers, adults, and families. Some of the issues she has worked with include problems adjusting to stressful life events, depression, anxiety, post-traumatic stress disorder, grief and loss, and trauma due to physical and sexual abuse. As a former military spouse, Angela has firsthand experience of the stress serving our country can have on service members and their families and is available to help military families with their unique struggles.
She utilizes techniques that help people better understand their challenges in order to set goals, create solutions, and learn ways to improve symptoms and behaviors. Such techniques include Cognitive Behavioral Therapy (CBT), Solution Focused Therapy, Trauma-Focused Cognitive Behavioral Therapy (TF-CBT) and Family Systems Therapy.
Angela is committed to helping you in your journey towards improving your quality of life. She understands your commitment to work and/or school, and has evening appointments available. She received her Bachelor of Social Work from the University of Northern Iowa and her Master of Social Work from Norfolk State University.
http://www.psychologytoday.com
---
Wanda Easterwood, MA, LPC
Individual, Couples, Family and Group Counseling
(913) 708-5123
After a successful career in Federal Aviation & Human Resources, Wanda transitioned into her next career as a Licensed Professional Counselor. She received her Master of Counseling & her LPC in 2007. With over 10 years of experience she provides client-centered and faith-based Psychotherapy, putting her clients' needs first. She enjoys working with individuals and families. Her experience includes but is not limited to relationship concerns, pre-marital counseling, grief, depression, addiction concerns, domestic violence and anger management as well as providing court-related assessments.
http://www.psychologytoday.com